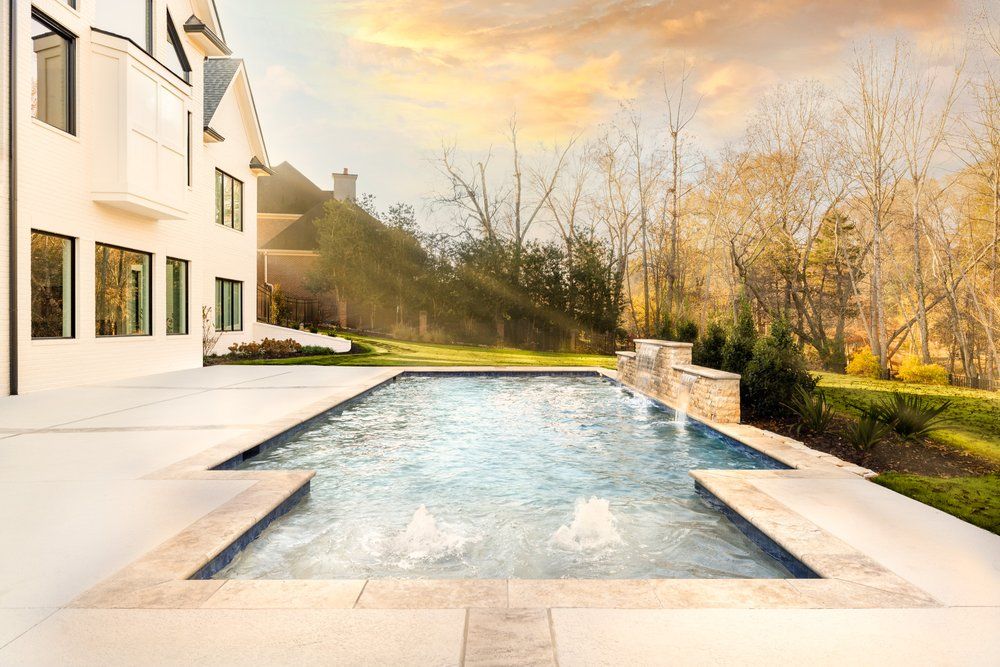 GREENVILLE EDITORIAL AND COMMERCIAL PHOTOGRAPHER JACK ROBERT PUBLISHED AGAIN
ADVERTISING PHOTOGRAPHY IS A SPECIALITY OF GREENVILLE PHOTOGRAPHER JACK ROBERT.
Genco Pools of Greenville, SC commissioned Greenville photographer Jack Robert for a series of Ads to be run in multiple publications. One of them being TOWN Carolina Magazine.
Below is a photograph that I created through a technique called compositing, in which I take many photos with different lighting and combine them into one in order to get one special lighting effect.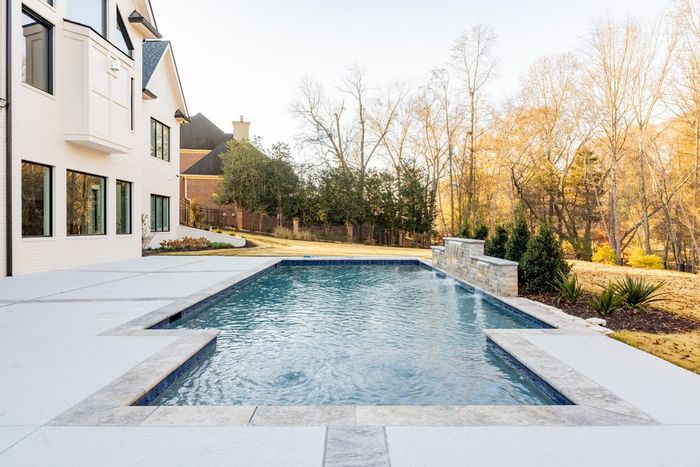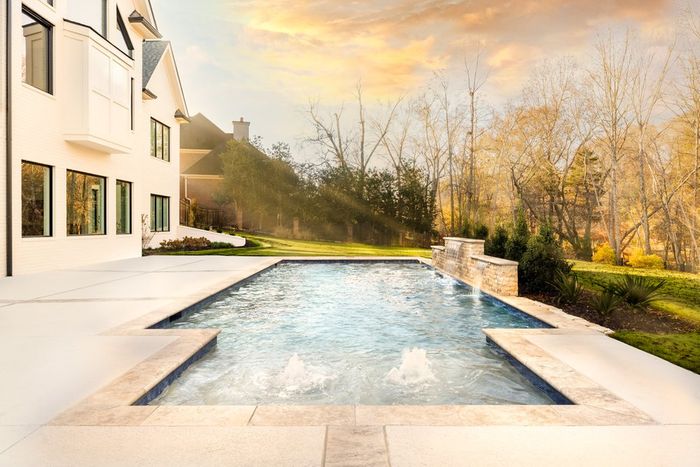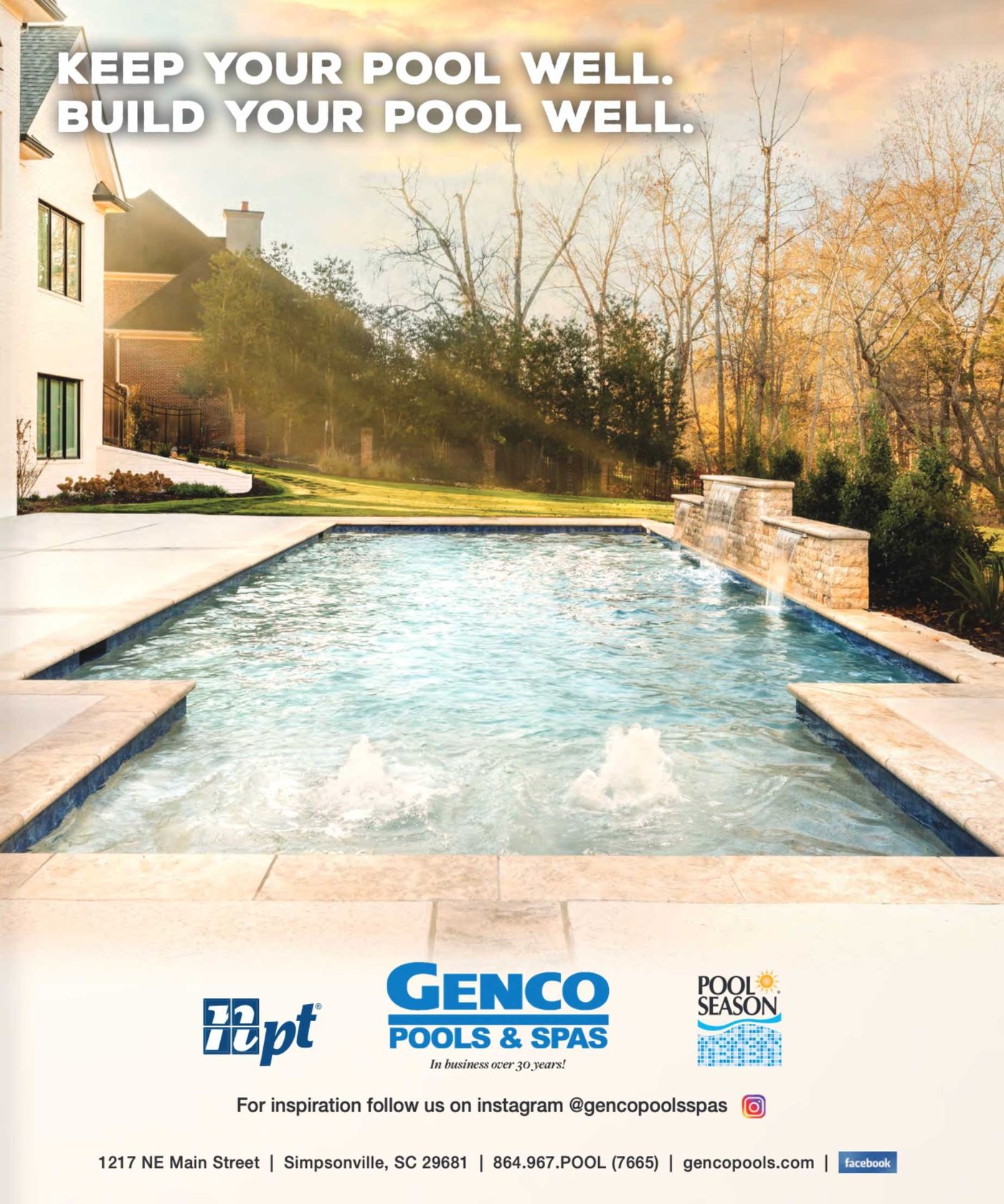 Here are a few steps to take in order to composite correctly:
MUST use a tripod!

Choose the angle you think is best

Use a remote trigger or have a helper to push the button

Use a flash to light up different parts of your subject. Take as many photos as you need to cover every aspect you want lit.

Import photos into photoshop and one by one use the mask tool to mask out each area of each image that isn't lit. Once you have all the images masked out, the only areas now visible should be the combined LIT areas! Viola!